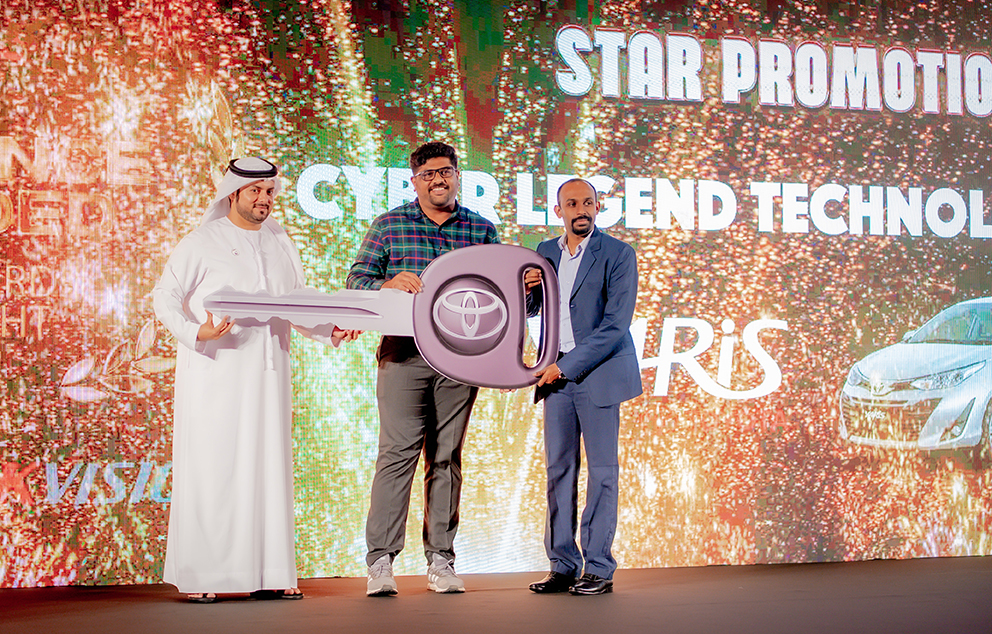 Honoring Hardwork and Dedication
We are super proud of achieving the 'Star Promotion reward' at the HIKVISION Partner Awards Summit Night.
This recognition is a testament to CYBER LEGEND's hard work, dedication, and commitment towards delivering exceptional customer service and driving sales growth. It is indeed a moment of pride for our team, and it proves our excellence in the field of technology.

Our exceptional sales performance in the year 2022 with HIKVISION products has earned us the honor of receiving a Toyota Yaris as the reward.

We hope to continue this success in our future endeavors, and serve our clients and customers with whole heart and sincerity. We are making use of this opportunity to show gratitude to each and everyone who has supported us in our journey.

Our unwavering commitment towards excellence and passion for delivering exceptional results have earned us this prestigious award of being recognized as the 'Outstanding SMB Partner' of the year 2022. We were overwhelmed with happiness while receiving this award at the HIKVISION Partner Awards Summit Night.
This award serves as a testament to our organization's ability to provide innovative solutions and exceptional service, and it underscores the importance of the strong partnerships that we have forged with HIKVISION. Our dedication towards serving the needs of our customers has contributed significantly to this success and we hope to be even more better at serving our clients.

We are constantly working to make ourselves better everyday. Our whole big team of hardworking people deserves this success and we dedicate this award to everyone.